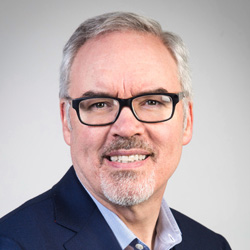 Thomas J. Sugrue
Friday, May 20
01:40 - 03:25 PM
Session 3
Race, Power, and Urban Spaces
Thomas Sugrue recently joined New York University as Professor of Social and Cultural Analysis and History after twenty-four years at the University of Pennsylvania. He is a twentieth-century U.S. historian who has published on a wide range of topics, including the history of American cities, civil rights, labor, race, and public policy. He is past president of the Urban History Association and the Social Science History Association, a fellow of the American Academy of Arts and Sciences and the Society of American Historians, and an inaugural Carnegie Fellow.
Sugrue's first book, The Origins of the Urban Crisis, won the Bancroft Prize in History and several other awards. His second book, Sweet Land of Liberty: The Forgotten Struggle for Civil Rights in the North is the first comprehensive history of the African American freedom struggle outside the South. It was a Main Selection of the History Book Club and a finalist for the Los Angeles Times Book Prize in History. Sugrue is also author of Not Even Past: Barack Obama and the Burden of Race (Princeton University Press, 2010), and These United States: A Nation in the Making, 1890 to the Present (W.W. Norton, 2015), with Glenda Gilmore.
*Since the NEH was founded, the agency has awarded more than $171 million to nearly three thousand projects on African American history and culture. Sugrue has been a recipient of NEH funding.
AFFILIATION: New York University