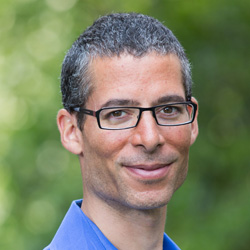 Dylan C. Penningroth
Friday, May 20
08:35 - 10:20 AM
Session 1
Who Is Black America?
Dylan Craig Penningroth specializes in African American history and in U.S. socio-legal history. He is Professor of History and Law at the University of California at Berkeley and a Faculty Affiliate at the American Bar Foundation. He received a B.A. (1993) from Yale University and an M.A. (1996) and a Ph.D. (2000) from Johns Hopkins University. Penningroth previously taught at the University of Virginia and, until this year, at Northwestern University. He is currently working on a study of African Americans' encounter with law from the Civil War to the Civil Rights Movement. Combining legal and social history, it explores the practical meaning of legal rights for black life. His next project examines the legacy of slavery in colonial Ghana.
*Since the NEH was founded, the agency has awarded more than $171 million to nearly three thousand projects on African American history and culture. Penningroth has been a recipient of NEH funding.
AFFILIATION: University of California, Berkeley